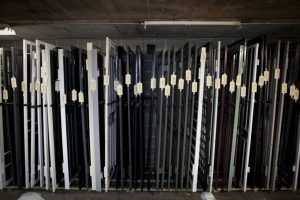 The Australian Government reports more than 335,000 cases of burglaries from 2009 to 2010, making it one of the most widespread crimes in the country. And residents are aware of this — about 36% believe that burglars may target their homes.
With such a threat hanging over their heads, it is imperative for homeowners to set up countermeasures to protect their homes. There are various security solutions available on the market and experts often recommend installing a combination of them.
Some homeowners, however, could only shell out so much, so they need to find the most cost-effective security solution.
Security Doors to Guard Your Home
Security doors, burglar alarms and surveillance cameras all offer protection. If you're looking for a good first investment, though, go for security doors; installing a burglar alarm might not be enough because you might forget to set them when you're going out or to sleep. Moreover, according to ABC News, alarms that are turned off make homes ideal targets for burglars.
Even if the alarms are on, burglars could carry on thieving when you're not at home. They can, after all, run away with at least one or two valuables before the authorities or neighbours respond.
The same goes for security cameras. Although they can discourage some burglars, a determined intruder can dismantle them. It should also be taken into account that a camera's purpose is not to prevent crime but merely to document an incident to use for identification later. The measure can only do so much, too. If the burglar wears a mask, identification would be difficult.
Security doors, on the other hand, discourage and stop burglars from even entering your home. The sight of an impenetrable line of defence would deter some, while strong locks and durable materials won't grant the determined people access.
Security Doors Require Little Maintenance
Made from durable materials, security doors last for decades even with little to no maintenance. You're less likely to spend on repairs and maintenance fees.
Our premium security doors in Sydney, for instance, are made of BlueScope steel, one of the most durable metals available in the country. It has five layers of heat resistance and protection, the last of which is premium powder coating that protects the metal from scratching.
With these features, you can rest assured that the doors can effectively protect your property for many years.
There's No Need to Change Your Landscape
The ABC News reports that many burglars are opportunistic. They don't intend to violently break into homes; instead, they look for targets that offer a window of opportunity, like a front door that's shielded from view.
A property that's surrounded by tall trees, for instance, is a more attractive mark to burglars than others. This is because burglars can quietly enter the lawn and approach your door without passersby taking note.
You don't have to trim all your trees and strip your lawn of vegetation just to deter them, though. A sturdy, steel security door would be enough to keep them at bay.
Indeed, security doors are solid investments. To make sure they're worth your money, install a meticulously engineered security door made of structurally sound metals.
This is where we can help you. At Kings Security Doors, we offer premium steel security doors that provide superior protection. With a wide range of styles, we ensure that our clients get the value for their money.
If you want to have peace of mind, install a steel security door today. Call 1300 949 399 or fill out our online form for a free, obligation-free consultation.