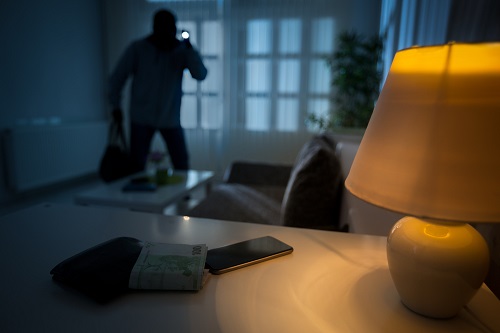 Winter is the perfect time of the year to cuddle up in the comfort of a warm home and escape the cold weather. Unfortunately, those cosy nights can become a nightmare if an unwanted intruder enters your home.
To help safeguard your home, invest in a range of quality security solutions that will protect both your property and your family.
Secure Your Home
We all want to feel safe in our own homes. Sadly, for some homeowners, their sense of security and wellbeing is tarnished because of a home intrusion. However, there is a way you can help prevent an incident like this from happening. With Kings Security Doors, your home is well-protected from any possible break-ins. Our range of security options include:
Steel Security Doors
Made from some of the strongest and most durable materials, our steel doors are built to handle any obstruction. We can customise your door to meet specific measurements and style it to suit your needs. Your new door is fitted with quality locks, handles, and the power of BlueScope Steel. With a hinge system that is made of welded hinge pins, your door becomes practically unbreakable.
Our steel security doors are specifically designed to keep intruders out and withstand the Australian climate. A strong structure needs the best support, and that's what we guarantee.
Security Windows
Apart from an open door, a window is the easiest entry point for an intruder to enter your home. It is also a terrifying image for anyone who witnesses break-ins. Installing security windows grilles in and around your home will give you protection and peace of mind. With a Kings Security Doors window, you are not only investing in safety, you are getting the best protection for your home.
Best of all, our security windows will not leave your home looking like a prison. In fact, we can customise our windows to suit any home. Designed to meet all levels of security, our windows are beautifully fitted and add a touch of elegance to your property.
King Safe Doors
At Kings Security Doors, we truly are the 'King' when it comes to superior protection for your home. Backed by our experience and knowledge, we have created an aluminium security door that offers superior protection. Unlike other manufacturers who use pre-made doors with insufficient mesh, we build our doors onsite.
You can't compromise on safety, particularly when it comes to protecting your home.
With a King Safe door, you can enjoy levels of safety that are unlike anything else on the market. With a security mesh made using 316 marine grade steel, trying to break in is impossible. The best part about the King Safe door is its aesthetic appeal, which leaves it looking just like any other door!
Other Home Security Solutions
CCTV cameras – even a dummy can be a deterrent
Sensor lighting
Security alarms
Toughened glass
We have a range of security doors and windows that will help increase the security of your home. For more information about our collection of doors, get in touch with us today by calling 1300 949 399.